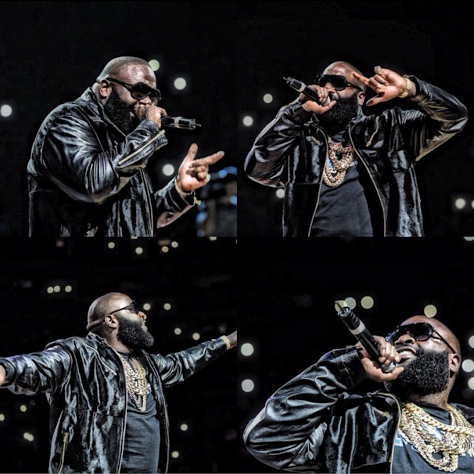 A few weeks ago platinum selling rapper Rick Ross performed at the 2014 Memphis Madness. Ross was the scheduled artist for this years line up of events. Ross was previously scheduled to perform at the event years ago, but due to health issue he was not able to make it.
Ross made his fans a promise that when he recovered Memphis would get the much-anticipated performance. Yo Gotti performed in place of Ross back in 2011.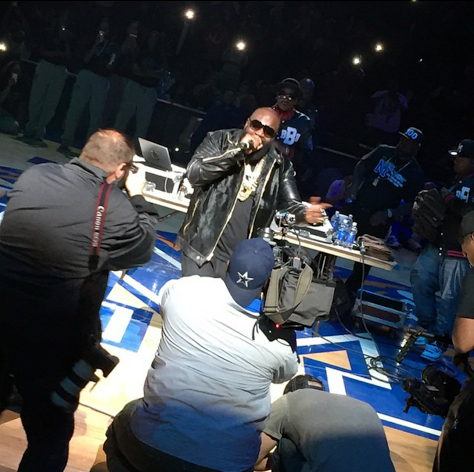 Ross performed several of his hip hop bangers for fans in attendance. In addition to closing out the show he also mingled with the ladies and mens basketball team and took pictures. The crowd and energy in the Forum gave Ross a warm welcome during his performance.
Earlier, this year, Mayor Wharton presented Ross with a key to the city of Memphis (story here).
We spotted Ross backstage…
Ross was thrilled to perform at this years event and says Memphis is like home to him.
Here's some video of that …
Pic Credit: IG/Twitter
Connect With Us:
Facebook: www.facebook.com/xclusivememphis
Twitter: http://twitter.com/xclusivememphis
Instagram: http://instagram.com/xclusivememphis