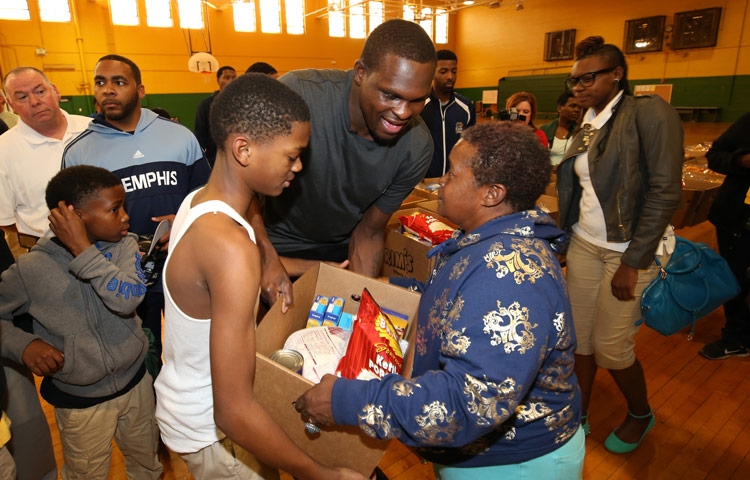 Memphis Grizzlies player Z-Bo took some time away from the court this past Monday, to help out Memphis families in need. Zach Randolph passed out close to 500 turkey and food baskets at Booker T. Washington. The boxes were complete with  turkey, corn, macaroni and cheese, stuffing, green beans, cornbread and brownie mix.
The lined at BTW stretched down the walk way as many needy families waited to receive a basket and meet the big man. Many Memphis families are unemployed, on a low-income and many just don't have it.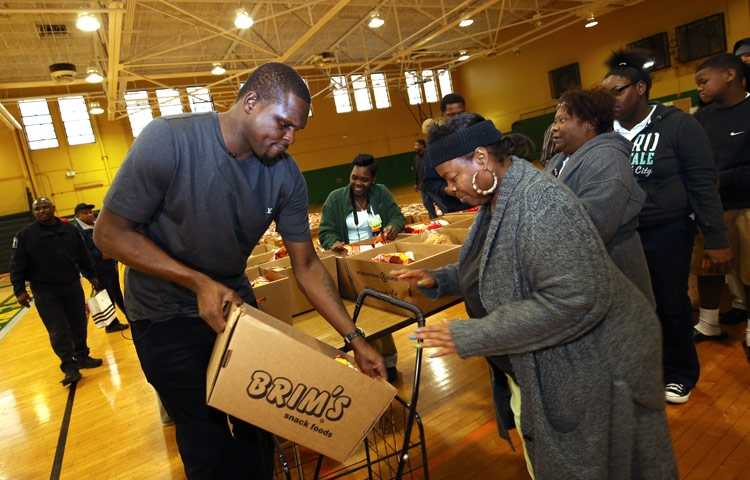 "It is always important to give back. Sometimes people can't afford a meal on Thanksgiving. This will give some relief," Randolph said. He said as a kid, his mother relied on holiday boxes too, which is one of the reasons he gives back. "I came from this. I came from a struggle. I know what it is like not to have. I have been there. I can relate," Randolph said.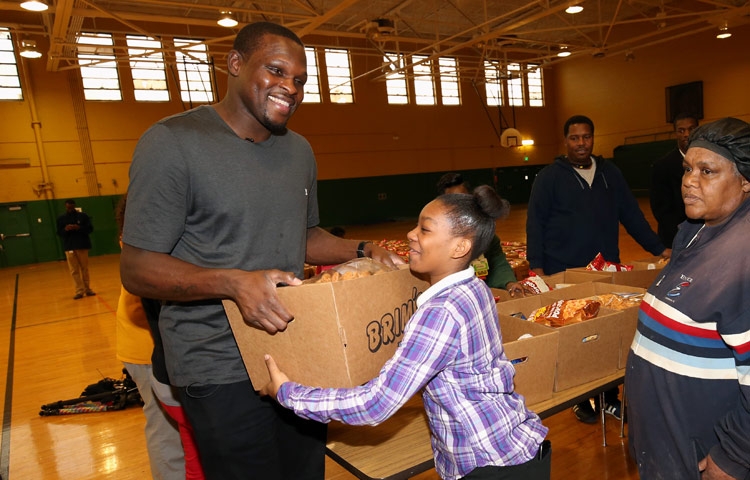 Zach passed out hugs, hand shakes and took a few pictures for those in attendance. There were many smiling faces at the schools gym. This is Zach's 3rd year helping out. Last year, Zach was at BTW and Carver High (pics here).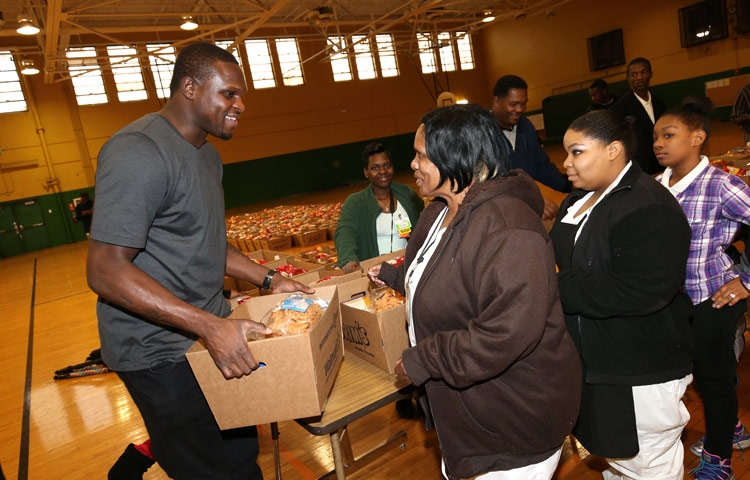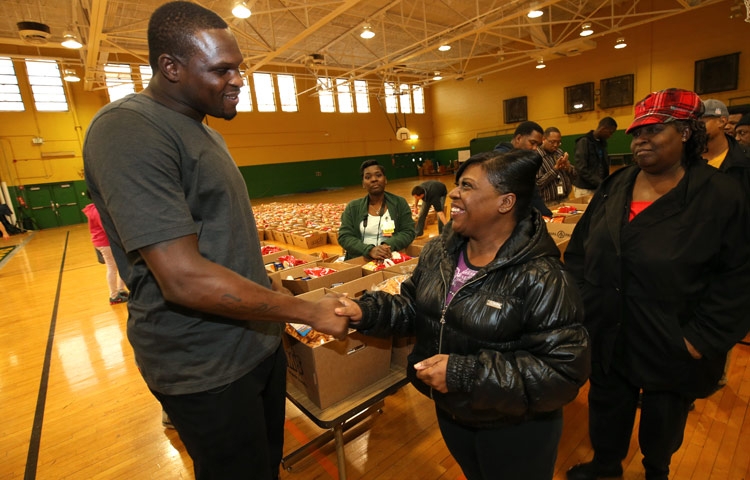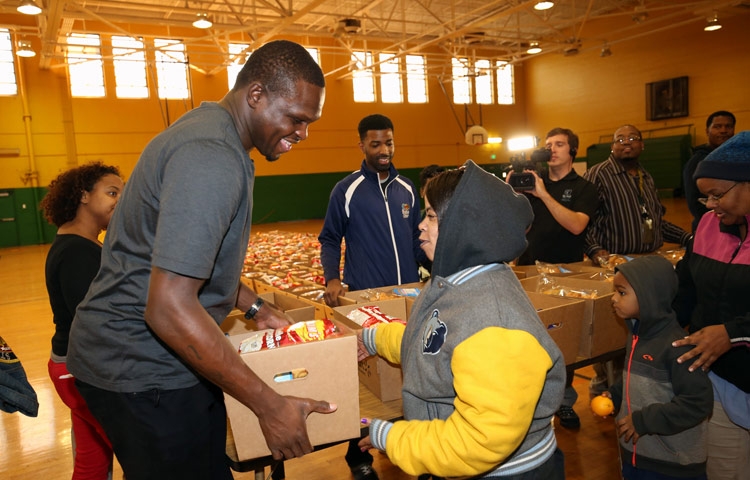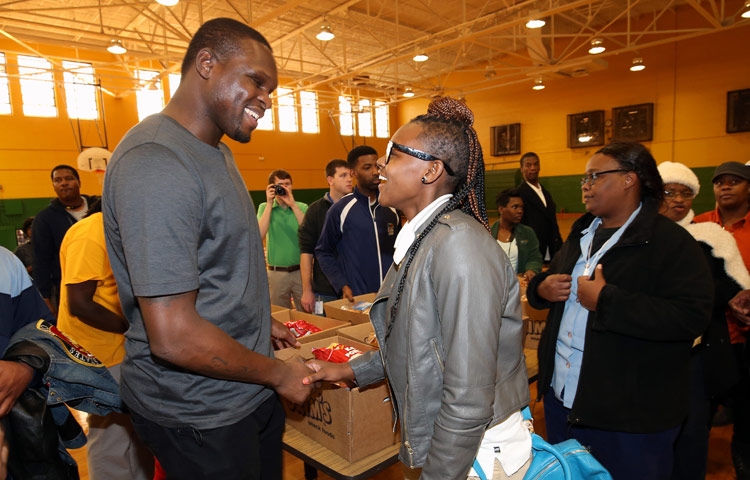 Zach is a big man with a big heart.
Go Grizz!
Pic Credit: Joe Murphy/NBAE/Getty Images
Connect With Us:
Facebook: www.facebook.com/xclusivememphis
Twitter: http://twitter.com/xclusivememphis
Instagram: http://instagram.com/xclusivememphis