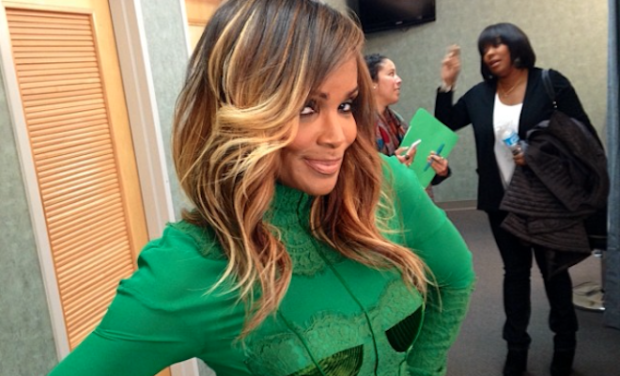 Tameka Raymond is gearing up for tour. Tameka has announced that she will be taking her fashion and styling tips on the road.

I had the pleasure of meeting Tameka years ago at her boutique in Atlanta. Her personality and spirit was everything. This was way before Atlanta Ex's.
The STYLE THEORY was created to inspire women and men to find their own style, and empower them to assist others in doing the same. The purpose of this workshop is to teach others how to become the total package from the inside out. We believe that style is key, but style is not only external. Style is within and finding true beauty begins with ones mindset. The STYLE THEORY workshop is designed to teach the ins and outs of styling from inner (mental) beauty to hair, make up, and how to dress for every occasion.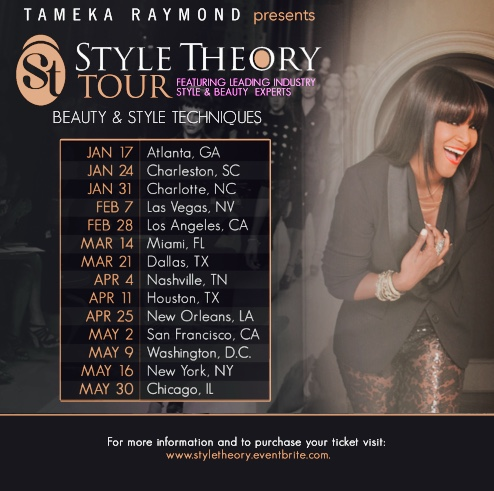 Sneak Peak of what will be taught in STYLE THEORY:
Budgets                                                                      Natural Hair Styling Tips                                                
High/Low Style                                                         Protective Hair Styling Tips
Fashion Faux Pas                                                      Importance of a Proper Weave Install
True Stylist vs Personal Shopper                            Proper blending techniques
Color Theory                                                              Proper Make-Up Application
Body Type                                                                  Displaying Professionalism
Who is your clientele?                                              Keys to being the best you                                        
                                        Q & A Session and much more…
Partial proceeds from the Style Theory Tour will benefit Kiles World Foundation (501 c3) that focuses on art education for  youth between the ages of 8­17.
For more information or to catch her on the road, info is here.
Congrat to Tameka for continuing to build her brand.
Connect With Us:
Facebook: www.facebook.com/xclusivememphis
Twitter: http://twitter.com/xclusivememphis
Instagram: http://instagram.com/xclusivememphis