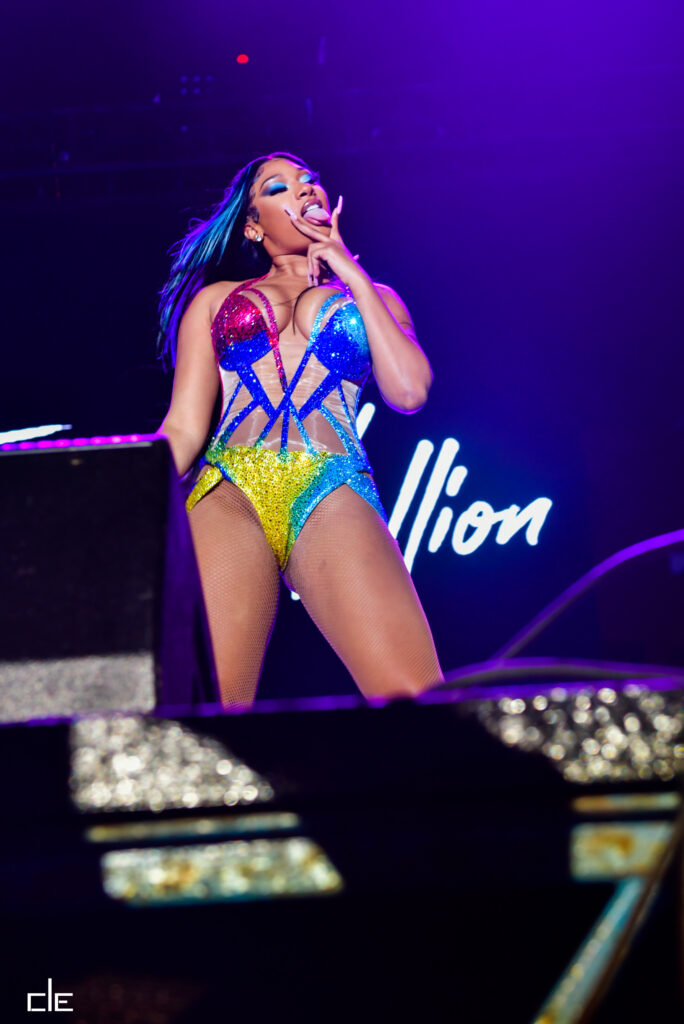 April 30th, The Beale Street Music Fest was abruptly temporarily paused due to weather. Official came over the loud speaker to announce the evacuation. At the time the park was packed with thousands of festival attendees waiting for the headliner 'Meg Thee Stallion' to take the stage.
The show was halted right at 10pm. Although, no artist was performing when the shut down happened; Meg was scheduled to perform at 1045 pm on the Zyn stage.

Festival organizers decided to postpone the last performance of the night based on a weather advisory issued for the area.
Megan dancers and team were on site inside trailers when the decision was made.
Megan Thee Stallion was scheduled to take stage in about 45 minutes. The rain began to roll in and the thunder was loud. After about 1 hour of being in shelter, the park reopened.
Fans were evacuated to the Liberty Bowl, which is adjacent to the stage and was also given the option to go to vehicles and reenter later.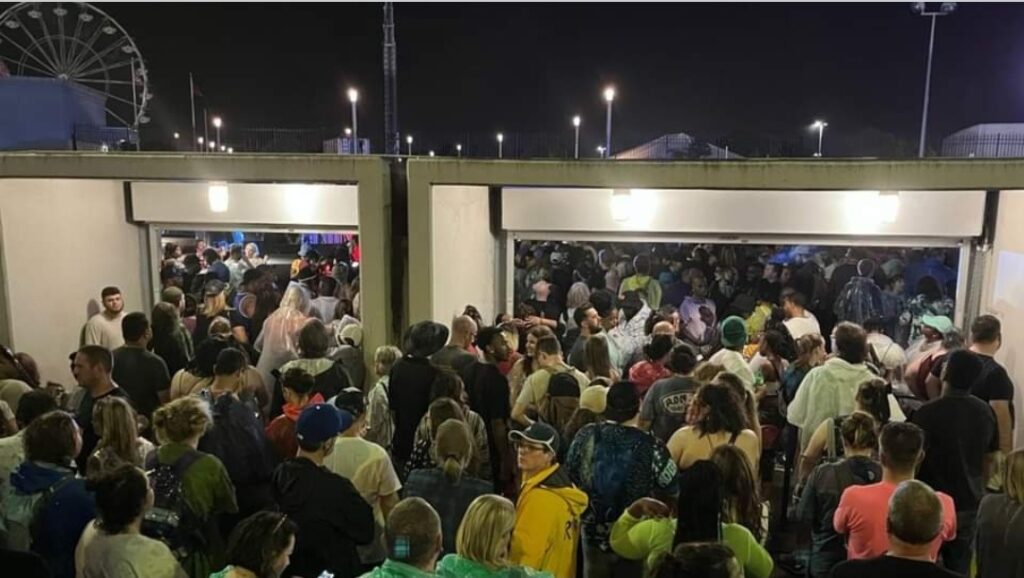 After an 1 hour wait and a small level of uncertainty the doors reopened.
During the wait Meg tweeted to Fans that the show was back on.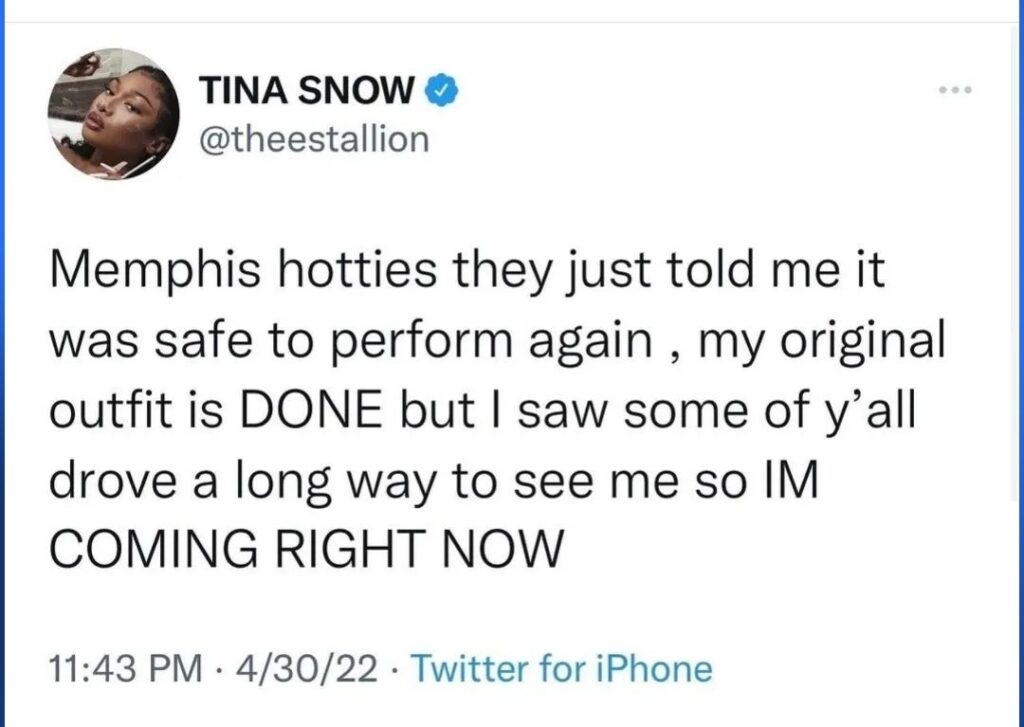 The stage crew rushed to set up the equipment, as it was annoucned Megan was in route.
Fans rushed to the stage to secure their place for the Hot Girl Coach.
Although 40% of the crowd left, the real Hotties stuck it out. The rain, lighting and even thunder was not enough to keep them from seeing the Hot Girl Coach.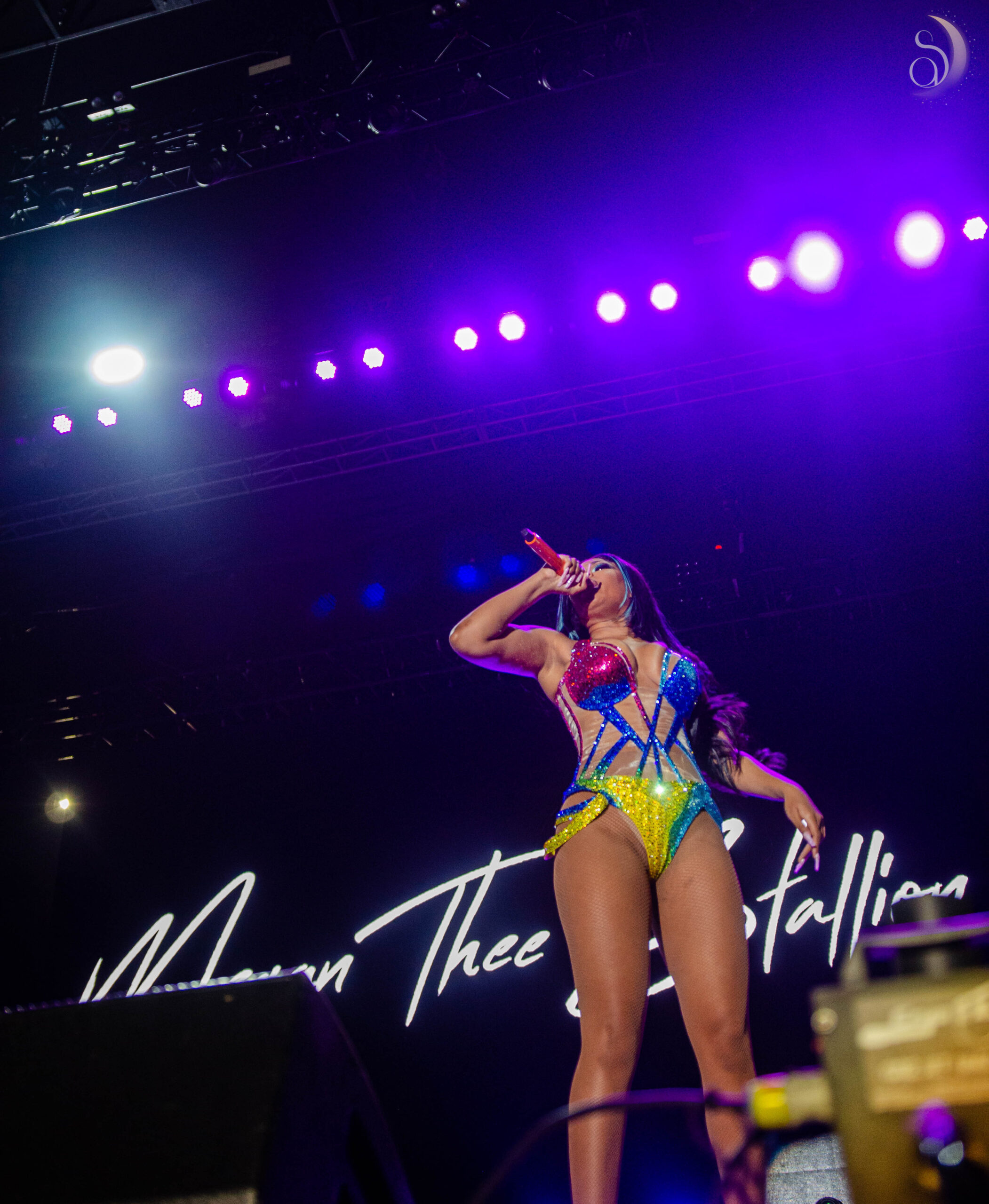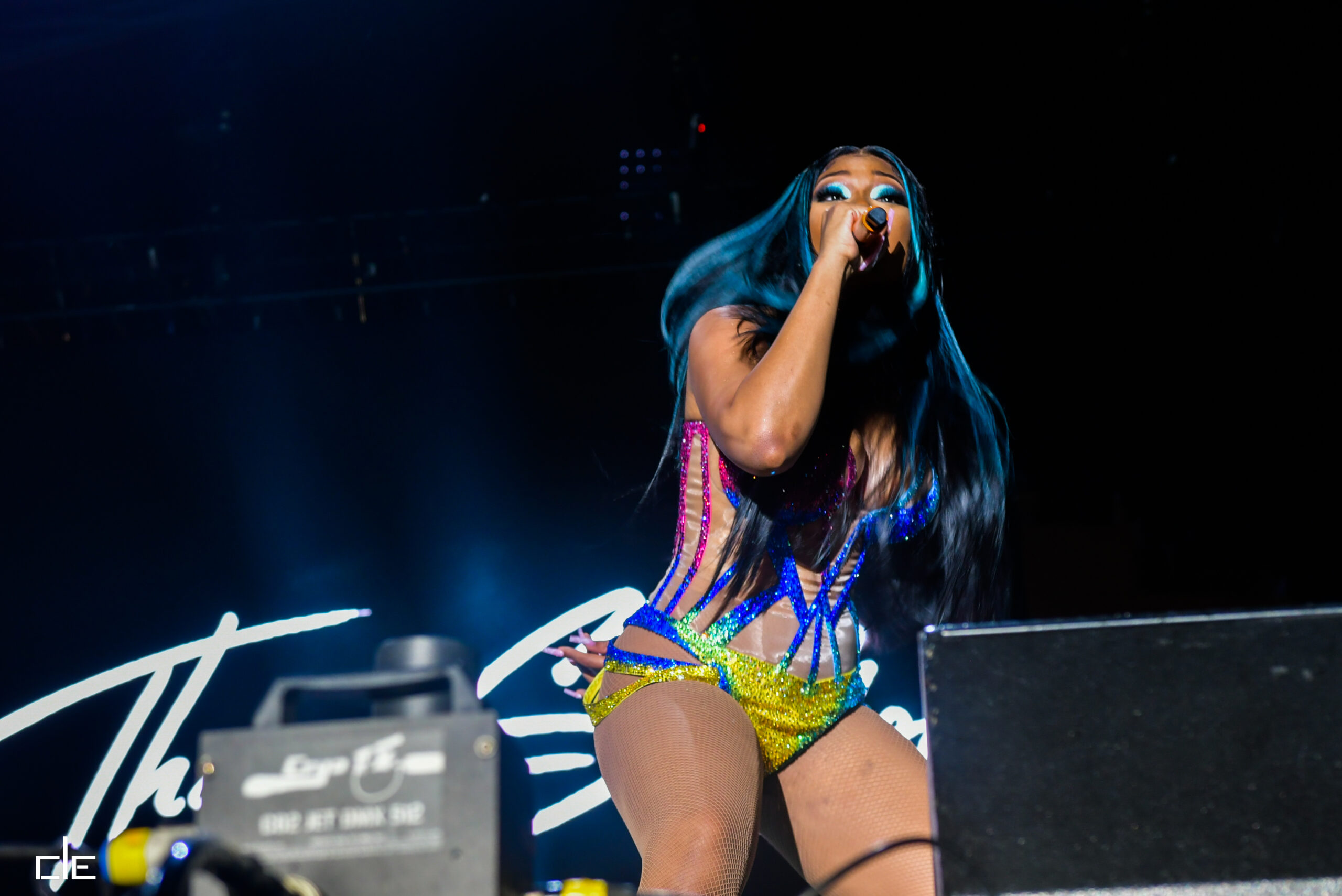 Stay Connected With Us On Social Media:
Facebook: www.facebook.com/xclusivememphis
Twitter: http://twitter.com/xclusivememphis
Instagram: http://instagram.com/xclusivememphis
Share and enjoy!