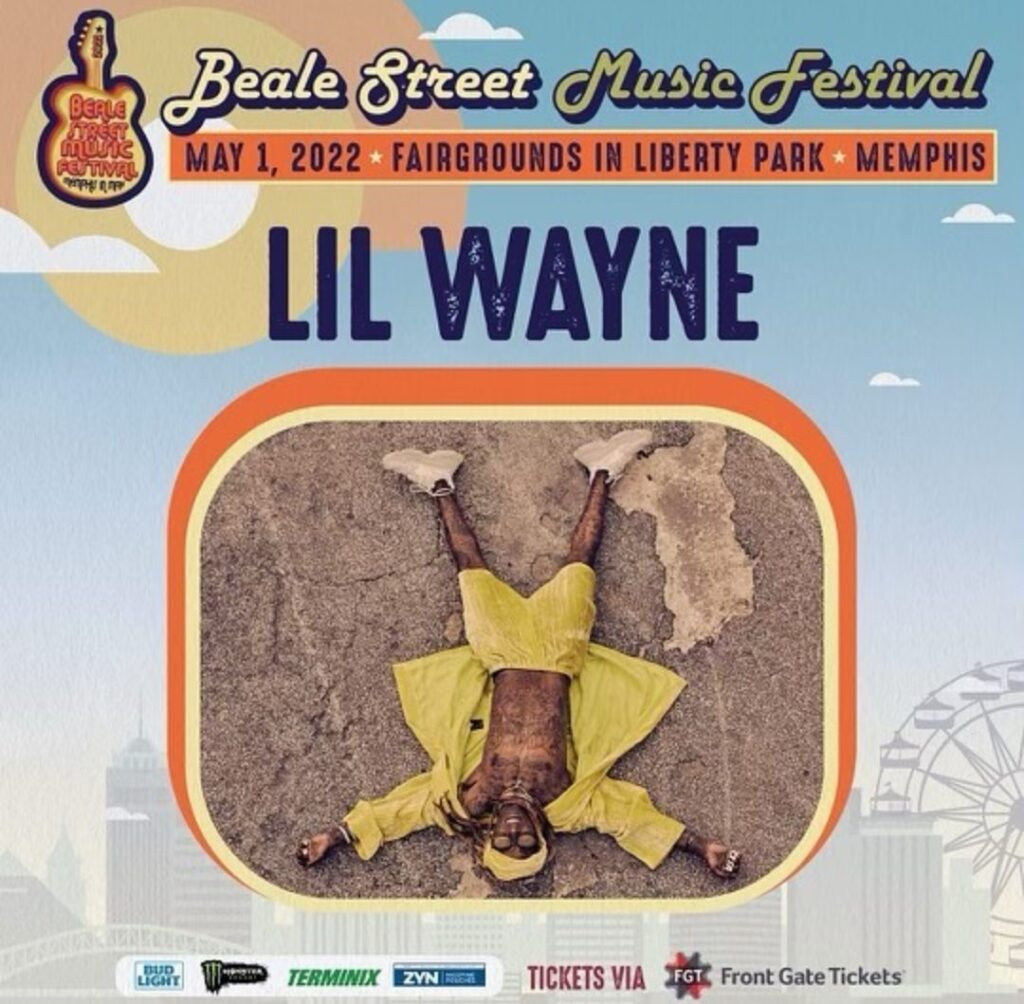 The most asked questions last night was where is Lil Wayne. The NOLA native rapper was scheduler as the headliner for the 2022 Beale Street Music Festival.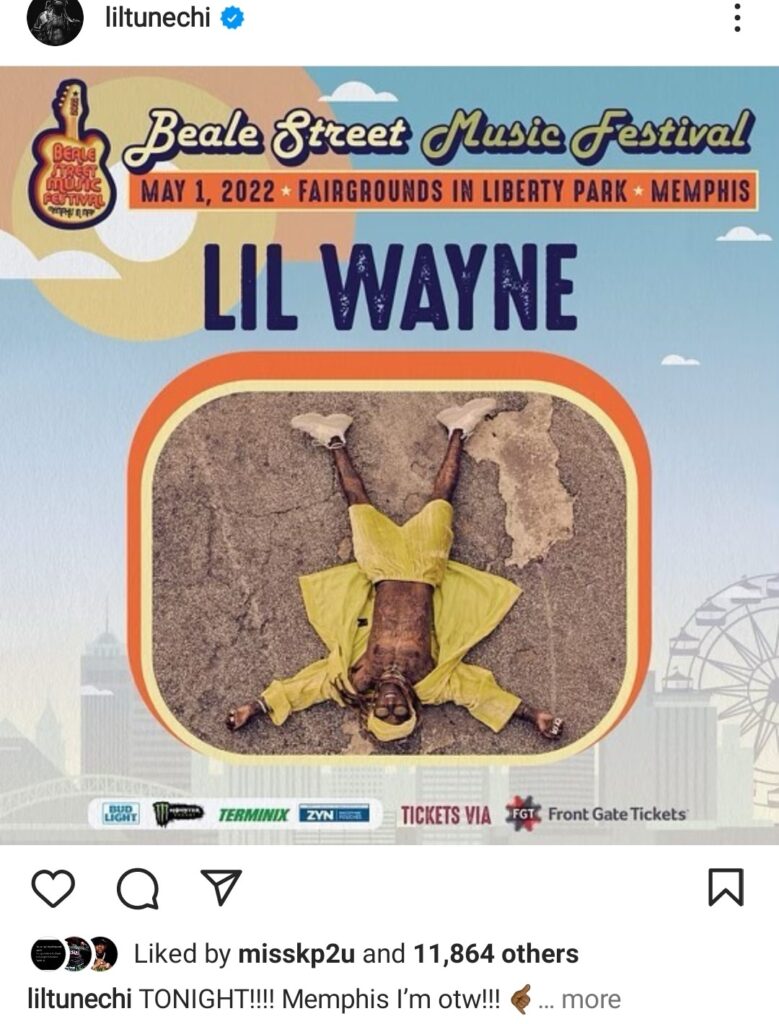 However, Wayne did not make it to Memphis.
At 2pm CST Lil Wayne took to social media to announce he was in route to Memphis,TN.
1,000's of fans packed into the Fairgrounds at the Liberty Bowl to see Tunechi.
The rapper was set to perform at 9 p.m. on the Bud Light Stage at the Fairgrounds in Liberty Park.
Well about 830pm BSMF took the social media to announce Lil Wayne would no longer be preforming.
Although the social media post on the festivals page does not specify specific reasons.
In the video below, a BSMF representative announced that Wayne had 'jet issues'.
BSMF says that, due to circumstances beyond the artist's control, Lil Wayne was not able to make it to Memphis today.
BSMF says that there were mechanical problems with his jet, preventing him from making it to the Bluff City.
Fans of course was not happy with the announcement.
However, everyone began to exit the park.
Let's be honest, I was also excited to see Wayne; I spent the last few days brushing up on me Cash Money and YMCMB lyrics.

The news went over well on site and to my knowledge there was no incidents. Upset fans to took social media to express their disappointment on BSMF's page and Lil Wayne's page.
Based on Wayne's post on his official IG page, i believe he had every intention of attending.
One of these year we'll get to see the legend Wayne at the festival, up close and personal.
Overall the festival was a hit!!