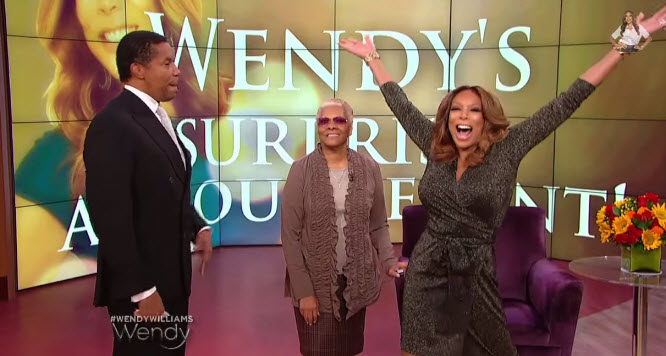 Last week, tv host, author, and media personality announced on her talk show that she will be hosting the 2014 Soul Train Awards.
The award show  is scheduled to be taped in Las Vegas early next month.
"As a longtime lover of R&B and Hip Hop, I am beyond excited to host this year's Soul Train Awards on CENTRIC," Williams said in a statement. "It is an honor to be a part of the biggest night in music and highlight the achievements of both legends and rising talent. Vegas, how you doin'?"
Paxton Baker, Centric's General Manager and Executive Vice President, added: "Last year Wendy Williams did an amazing job hosting our red carpet show, so this year, we're excited to have the queen of daytime talk host SOUL TRAIN AWARDS 2014, as we celebrate some of the most-promising new artists as well as the industry's greatest legends."
The show will broadcast on Centric and BET on Sunday, November 30 at 8 p.m. EST.
Check out Wendy making the announcement below:

Connect With Us:
Facebook: www.facebook.com/xclusivememphis
Twitter: http://twitter.com/xclusivememphis
Instagram: http://instagram.com/xclusivememphis