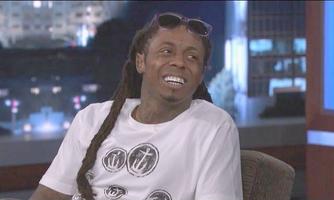 Lil Wayne recently hit up Jimmy Kimmel LIVE to promote his latest LP  ' Am Not A Human Being II . He talked about retirement and what he plans to do post retirement. He plans to spend more time with his kids. The interview was very hilarious. They also discussed Wayne's recent health issues, the alledged NBA ban as well as his Miami Heat rant.
He never answers the question if he was intimate with Bosh's wife. He skated right around it. He also took time to plug his daughter Reginae's new book. BUT, he got the title wrong. Come on son. The book is titled 'Paparazzi Princesses'. Reginae and Bria Williams (daughter to Birdman) co wrote the book and have been on the book tour.
Wayne appears in great health and great spirits. Remember he will be in Memphis in August (more info here).
Catch the interview here:
Connect With Us:
Facebook: www.facebook.com/xclusivememphis
Twitter: http://twitter.com/xclusivememphis
Instagram: http://instagram.com/xclusivememphis