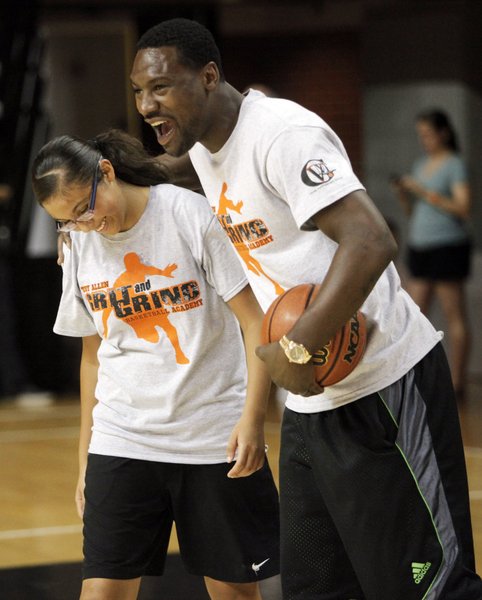 Registration is now open for the Memphis Grit and Grind Basketball Skills Academy. This is a annual camp ran by Memphis Grizzlies player and friend to the site Tony Allen.
If you have small kids this is a great opportunity to get them involved if they have a love for the game.
Tony Allen is a firm believer in passing on his knowledge of life and basketball to our future leaders of tomorrow. His motto is "If you can dream it, you can achieve with hard work and dedication!"
Tony's 2014 G&G Basketball Skills Academy will assist boys and girls in the development of their basketball skills, including shooting, passing, dribbling, rebounding, and defense. The camps will immerse youth in the sport of basketball, giving them the kind of focused intensive training that is essential to improvement. Their self-confidence will grow along with their skills and overall appreciation of the game.
Ages 7-17
Registration Ends: 
PLEASE RSVP FOR CAMP: REGISTRATION INFORMATION WILL BE SENT AFTER RSVP IS MADE.
Camp runs from 9am to 3pm on Monday, July 21st, Tuesday, July 22nd, and Wednesday July 23rd.
Includes: Instructional basketball skills & drills* Basketball Tournament * Camp photo with Tony Allen* Tony Allen's autograph * Camp time with Tony Allen * Camp t-shirt * Camp Bag* Certificate of Completion* Lunch will be provided everyday of the camp*
SPACE IS LIMITED so RSVP TODAY!  CLICK HERE TO REGISTER!
Connect With Us:
Facebook: www.facebook.com/xclusivememphis
Twitter: http://twitter.com/xclusivememphis
Instagram: http://instagram.com/xclusivememphis