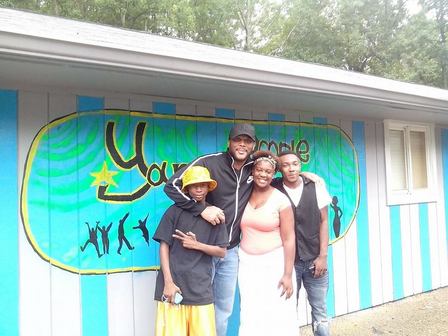 Businessman Tyler Perry continues to give back to the community. The Atlanta resident recently donated $45, 000 to a youth shelter 'Young People Matter'  in Atlanta. The shelter was a risk for closing.The facility opened in 2007 and has served more than 6,000 youths, but was in danger of closing due to lack of funds.
"He personally visited the shelter on his birthday on Saturday to make the donation and see the kids who live there," the release said. Perry's representatives announced the news in a release, saying the gift coincided with his own 45th birthday (which was Sept. 13), and followed a local news segment on the shelter's imminent threat of closing. His gift will keep the shelter afloat through the end of the year.
The organization thanked Perry for the donation and had this to say:
THANK YOU TO TYLER PERRY, who stopped by our youth shelter this Sunday morning, spent time speaking with our residents and making a contribution on behalf of our efforts to #saveourshelter!! as well as allowed us the ability to provide schloarships to the kids you met with!
THE KIDS AND THE ENTIRE YPM TEAM love you and so appreciate you for taking the time to come yourself, during your 45th birthday weekend.
To God Be the Glory. Amen.
Tyler Perry is no stranger when it comes to helping others. We recently reported on his other charitable contributions. (Story Here & Here)
I love this! Tyler Perry deserves all his success and blessings.
Connect With Us:
Facebook: www.facebook.com/xclusivememphis
Twitter: http://twitter.com/xclusivememphis
Instagram: http://instagram.com/xclusivememphis