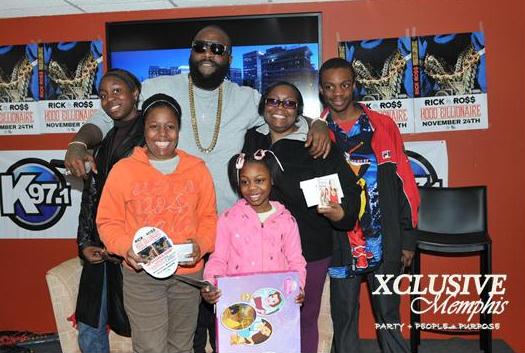 Earlier this week, MMG Rapper Rick Ross made a stop in the city. Ross came to Memphis to spread some holiday cheer and pass out a gifts.
K97fm radio station held a contest where local families could enter for a chance of having their Christmas lists fulfilled by the rapper.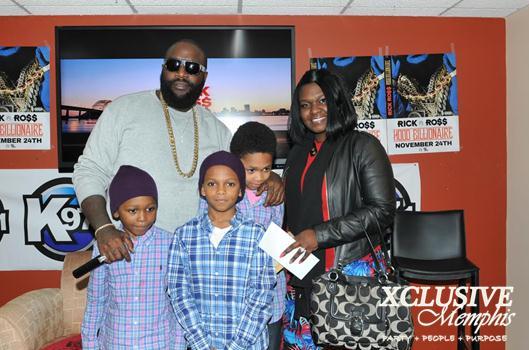 Ross stopped by the studio on Monday morning with gifts for the kids and parents. The parents received envelopes from the rapper. I am assuming that the envelopes contained cash or gift certificates.
The families were thrilled and kids excited as they got to meet the Big Boss himself.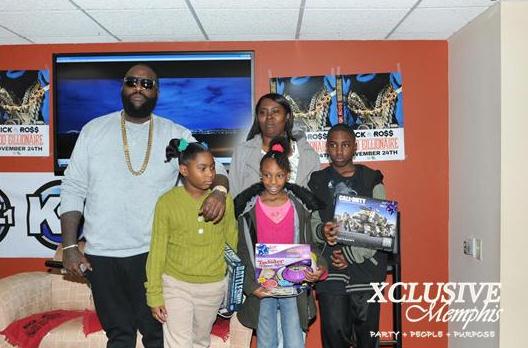 Earlier this year, Memphis Mayor A.C. Wharton awarded Ross with the key to the city of Memphis (story here). He also was the guest appearance performer for the 2014 Memphis Madness (story here).
Ross is a regular in the city. He has several Wing Stop locations and family in the Mid-South.
After passing out gifts, chatting with the local radio personalities and taking photos; Ross was in and out just like that.
Check out the pics below:
Salute to K97Fm, Rick Ross, Wing Stop and the MMG team.
Be sure to grab Rick's latest cd Hood Billionaire if you don't already have it. Memphians Yo Gotti and Project Pat are on there.
Happy Holidays!
Connect With Us:
Facebook: www.facebook.com/xclusivememphis
Twitter: http://twitter.com/xclusivememphis
Instagram: http://instagram.com/xclusivememphis